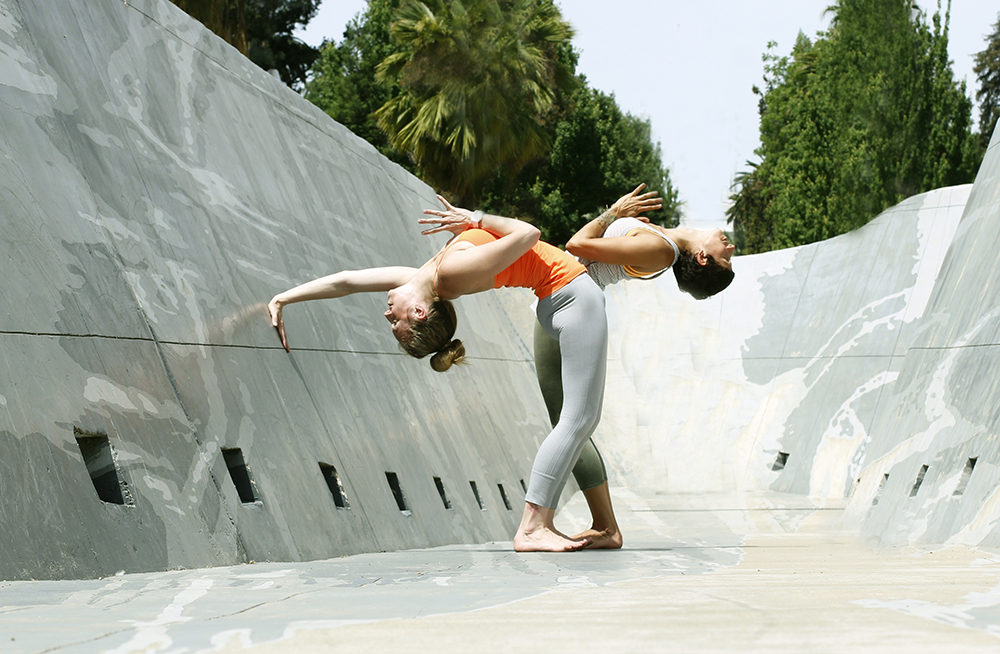 Inversions and Arm Balances with Taylor & Stephanie

Come take a walk on the wall with us for this workshop. We will play with how to incorporate the wall when working on inversions and arm balances. An important part of this practice is learning how to create a boundary and we will be using that boundary to find freedom and play within the asana.

July 20, 1pm - 3pm
Cost: $25
Bio, Stephanie Birch-Molina... I was hooked from my very first class and loved to sweat. As a longtime athlete, yoga was the perfect dose of physical exertion I longed for going into adult-hood. It wasn't until after having having my son that I began to truly connect with yoga as a way of life. It became my breath on and off the mat, my connection to the universe and continues to teach me to live in the present. I took a step into the unknown and completed my first yoga teacher training in 2013 at Yoga Shala Sacramento. Through this training of self-discovery is where I found myself and my calling; I wanted to teach and give back through yoga. Everyday is a practice. A practice to love, a practice to be kind, a practice to be human.
Bio, Taylor Rynicki... It wasn't my fault that I fell in love with Yoga. It was a very good friend of mine that brought me to my first class, leaving an indelible mark to this day. Without a doubt, this was where I needed to be; it felt like home. It gave me a sense of comfort and strength, which continues to resonate deep within me.
Since that very first class I have been charging forward without looking back. In 2011 I enrolled in my first 200hr Teacher Training program and set fire to what became a very personal journey. This summer I completed my second teacher training; nurturing a new found faith in me and the lives of those around me. I continue to pay homage, seeing yoga as a gift to be shared, ultimately finding myself humbled by the opportunity to teach amongst an enriched community of people, with their own ability to inspire.